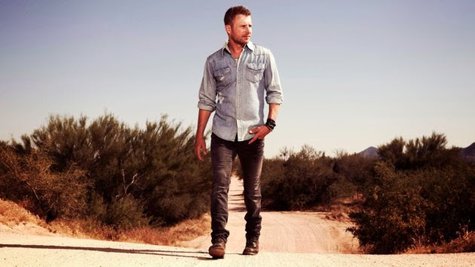 This much is clear. If you're a music superstar and you accidentally post your email address online, you will get mail. Dierks Bentley found that out the hard way last night after he unintentionally posted a photo on his Instagram account that included his personal email address, apparently during a live chat on Facebook to mark the release of his new album, Riser .
Dierks quickly realized his mistake and deleted the photo, but not before an untold number of fans made note of his address. The first public sign that Dierks realized his mistake was a tweet around midnight Eastern time: a simple "oops…" followed by a link to a screen shot of his phone posted to his Instagram account, showing a flood of email messages. An hour after that, Dierks tweeted , "phone is gonna need some more GBs. yikes!" and another screenshot .
Dierks is keeping a good sense of humor about it all. His final tweet before apparently signing off for the night: "omg... y'all are killing me! definitely my most "personal" album release ever. cant help but love the emails/stories." That post includes a screenshot of his phone from 12:39 a.m. that shows 536 messages in his email inbox.
Riser is in stores today, featuring Dierks's latest hit, "I Hold On."
Copyright 2014 ABC News Radio