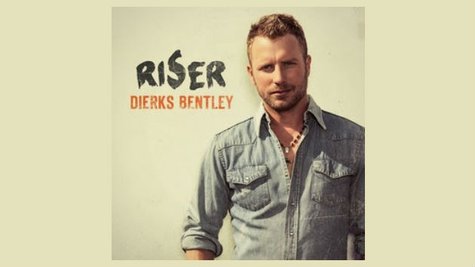 Dierks Bentley 's new album, Riser, captures the story of his life in the two years between losing his father and the birth of his son, Knox , late last year. In between those two events, Dierks found healing from that massive loss and ended up having a blast on tour with Miranda Lambert .
He tells ABC News Radio, "It's so cathartic to be out there singing every night and screaming and just running around. I really needed that. That's really who I am. You know, I'm a fun guy to be around. I'm pretty optimistic, and I enjoy the presence of friends."
After hitting the road with Miranda, Dierks decided to go in and add some happier songs next to the ones inspired by his father's passing.
"So, I didn't want to make a record that was just all this one thing," Dierks says. "It helped me make a complete album that really is a reflection of who I have been over the last two years."
Riser features Dierks' latest hit, "I Hold On." Look for him to appear on NBC's The Tonight Show Starring Jimmy Fallon and Bravo's Watch What Happens Live Wednesday. Dierks stops by ABC's The View on Thursday as well.
Copyright 2014 ABC News Radio