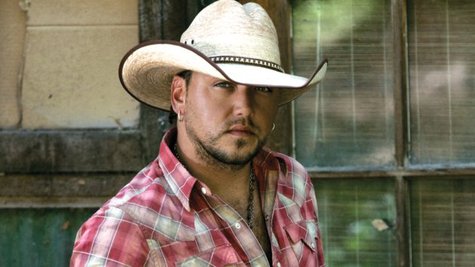 Jason Aldean is known for his larger-than-life stage shows and party anthems, but you only have to listen to the last part of his recent hit, "Night Train," to know Jason can really sing, too. When asked about his big vocals on that song, Jason says with a laugh, "Thank God for tuners."
While he admits hits like "Dirt Road Anthem" don't really show off his vocal power, Jason adds, "I like recording songs like that where I can kinda show that side of everything a little bit. Show my vocals a little bit more."
Jason, who just won his second ACM Male Vocalist of the Year award, is in the studio this week recording the vocals for his upcoming studio album.
He says, "I think we'll have a new single coming out off of it probably end of June, first of July, maybe something like that. And then the album dropping later this fall."
Jason launches his Burn It Down tour May 1 in Roanoke, Virginia, with special guests Florida Georgia Line and Tyler Farr . Miranda Lambert will join the bill for select stadium shows.
Copyright 2014 ABC News Radio