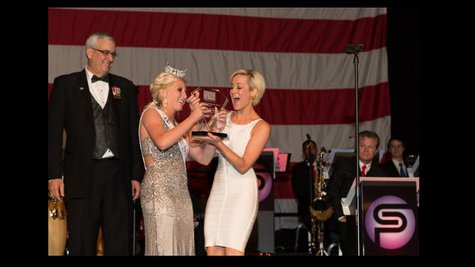 Kellie Pickler was honored with the Heart for the Warrior Award from the USO of North Carolina Saturday at the Ninth Annual Salute to Freedom Gala in Raleigh. Kellie was honored for her multiple USO tours performing for more than 30,000 troops in eight different countries.
"I am so blessed to have such a beautiful friendship with the people that make up the USO," Kellie said as she accepted the honor. "To be in a position where you can take a little piece of home to your servicemen and women, why would you not do that? They need to know we have their back because they have ours."
Kellie is staying in the U.S. for the next few weeks to promote her new album, The Woman I Am , coming out November 11. The project features her latest single, "Little Bit Gypsy."
Copyright 2013 ABC News Radio