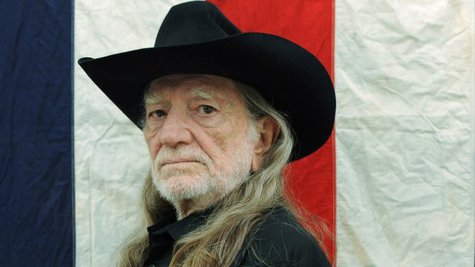 Three of Willie Nelson 's bandmates were hospitalized and Willie's tour was suspended after the band's tour bus crashed Saturday morning near Sulphur Springs, Texas.
Willie Nelson's team issued a statement on their website and Facebook page saying that icy conditions were to blame for the accident, which occurred at 3:30 a.m. on a bridge off Interstate 30, approximately 80 miles northeast of Dallas.
"Willie Nelson's band bus (not Willie's bus) was in an accident overnight on icy I-30. Three members of the family were hospitalized. Additional information will be released as we get it," the statement said.
A spokeswoman with the Texas Department of Public Safety confirmed that Willie was not on the bus and that the driver of the bus was struggling to navigate through heavy rain and strong winds before the vehicle crashed into a bridge pillar.
Police say three band members were injured, one of them seriously.
Drummer Robert Paul English sustained the most serious injury -- a broken hip -- while bandmates Billie Jean English and Thomas Ray Hawkins received only a few bumps and bruises.
Willie's rep confirms all three have since been released from the hospital.
Willie was scheduled to perform at the Horseshoe Casino in Tunica, Mississippi, on Saturday night, but the concert was postponed, along with his last four dates in November. The tour will resume December 10, in Las Vegas.
Copyright 2013 ABC News Radio