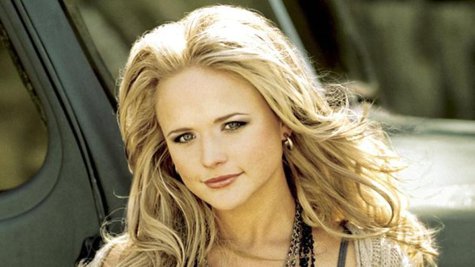 If you saw Miranda Lambert on the recent CMA Awards, you probably noticed her new, slimmer figure. The four-time Female Vocalist of the Year says her weight loss was actually inspired by her forthcoming CD.
"You know, I just felt like I should get a little more healthy. I have a record coming out in the spring, and it's a very important album to me. It's my fifth album," she reflects. "I have this spot. I've found a great spot in country music, and I want to keep it. I want people to know that I care, you know, that I found my niche and I care about it in all aspects, musically and my songs that I write and what I talk about, and I want to look the part, too."
When asked how she did it, Miranda jokes that giving up one of her favorite treats was key.
"Just finding a new spot in my life and working hard. I didn't give up really a lot, just Cheetos, mostly," she laughs. Miranda is up for Favorite Female Artist -- Country at this Sunday's American Music Awards.
Copyright 2013 ABC News Radio