« back to Movies
The Legend of Hercules
Release Date: Jan. 10, 2014
Genres: Action/Adventure
Cast: Kellan Lutz, Scott Adkins, Liam McIntyre, Liam Garrigan, Johnathon Schaech, Roxanne McKee, Gaia Weiss, Rade Serbedzija
Directors: Renny Harlin
Official Site: http://hercules3dmovie.com/
Distributor: Lionsgate Films
In this epic origin story, the mythical Greek hero Hercules - the son of Zeus, a half-god, half-man is blessed with extraordinary strength. Betrayed by his stepfather, the King, and exiled and sold into slavery because of a forbidden love, Hercules must use his formidable powers to fight his way back to his rightful kingdom. Through harrowing battles and gladiator-arena death matches, Hercules embarks on a legendary odyssey to overthrow the King and restore peace to the land.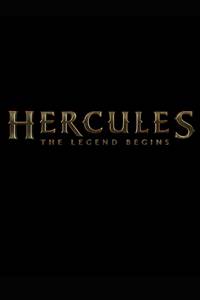 Show Times / Buy Tickets
There are no current showings for The Legend of Hercules in this area.