« back to Movies
Dhoom 3 (Hindi)
Release Date: None
Genres: Action/Adventure, Suspense/Thriller
Cast: Aamir Khan, Abhishek Bachchan, Uday Chopra, Katrina Kaif, Jackie Shroff
Directors: Vijay Krishna Acharya
Official Site: http://www.yashrajfilms.com/
Distributor: Yash Raj Films
The adventures of no-nonsense cop Jai Dixit and his sidekick Ali Akbar continue. The canny, analytical Jai will go to any lengths to catch his adversary. Ali is an entertainer, always ready to fall in love and basically a reluctant cop, but there by Jai's side as they take on a pair of new villains.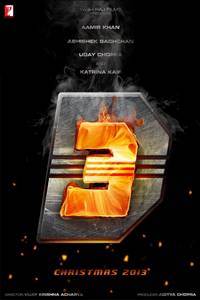 Show Times / Buy Tickets
There are no current showings for Dhoom 3 (Hindi) in this area.